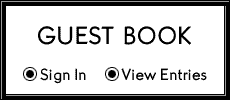 **Information on this Website is not the opinion of the party responsible for this Website**

STUDENT BIO FORM

Contestants Name

Grade

Hometown

Rodeo Achievements

Other Achievements

Future Plans or Interest

Please fill out short Bio Form so that Mr. Bullock has some info to announce at Rodeos

Student Community Service Hours

For those of you not familiar with SCSH.  The contestants received hours for helping out with the

events.  The contestants receive a certificate at the end of the rodeo season.  These hours are a huge help when applying for scholarships and are necessary for Florida Bright Futures Scholarship.

Students MUST sign the sheet to get credit  Student Directors must sign sheet.  If you do not sign you will not receive credit

Also, if we cannot read the name, we cannot give credit.

If you have any questions, please see Mrs. Lyn Clair 407-383-7244.  If you don't know who she is just see your student officers.

What events does that horse do

Why is this horse so special

We are always in need of Timers for our events,  Would love to have some new faces in the birdhouse and let the regular moms have a break.  If you are interested in helping, please contact me 863-243-1004.  Thanks soo much to everyone that always helps time. We cant do this without our volunteers

PLEASE TAKE NOTE 

CALL IN DATE IS CHANGED TO MONDAY DECEMBER 30TH, 2013

FOR WAUCHULA RODEO

CALL IN NUMBER 863-243-1004