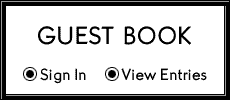 **Information on this Website is not the opinion of the party responsible for this Website**

If you would like your Community Service Hour Certificate emailed to you, contact Ms. Lyn Clair 407-383-7244

2014-2015 Student Officers

President - Aldyn Ashton

Vice President - Baylee Paul

Secretary - Savannah Senko

Queen - Maranda Mathis

Congrats to all!!

2014-2015 Adult Officers

President - Paul Albert

Vice President/Arena Directory - Chuck Mack

Bareback/Saddle Bronc Director - Possum Carter

Tie Down/Breakaway Director - Mike Matthews

Goat Tying Director - Quinn Ashton

Steer Wrestling Director - Ladd Bass

Team Roping Director - Brian Hoey

Bull Riding Director - Rowdy Pinkston

Cutting Director - Lisa Hoey

Shooting - Pete Kouba

National Director - Paul Grimaldi

National Finals Qualifiers

Student Delegates for this year are Maranda Mathis, Baylee Paul, Lucas Brasfield, and Robert Appel Congratulations to each of you!

The Student Delegate Meetings will be held at 9:00 am on Sunday – July 13 in Exhibit hall at Sweetwater County Events Complex in Rock Springs and again at 2pm on Friday - July 18, 2014 at the same location.

Florida has been chosen to carry flags on Thursday Morning. We need four riders to assist with carrying the sponsor flags. Please let me know if interested.

The theme for Tuesday night's (July 15th) grand entry at this year's NHSRF is a memorial tribute to the members of the NHSRA and NHSRA High School Division family that were lost this past rodeo season. The memorial will be conducted prior to the flag presentations and introductions and will be a part of the opening ceremonies. Please provide me with any names of members, parents, sponsors, supporters, and/or directors, etc. who have passed away since August 1, 2013.

Just a reminder… if you are taking horses to the NHSRF, they must have health certificates and Coggins tests to get into Wyoming.  

There will be a General Membership Meeting August 9th 1pm at Tampa Fairgrounds.  Directors meeting will be at 10am, prior to General Membership Meeting. Location to be determined .  Must be a paid member by August 1st to vote.  Membership packets will be accepted then or by mail.  Please check Membership Tab for all forms