WWW.FHSRA.COM
Florida High School Rodeo Association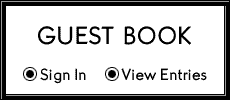 Please check the Branford Rodeo Page for information about the next rodeo October 4th and 5th 

I would like to welcome back our new and returning members of the FHSRA 2014-2015 Season .

Hoping that the 1st rodeo was an easy transition for the new members , please always remember that we are all here to guide and help you .

A Big Thank  You to Brighton for allowing us to open our season with them, It was a success !

I am pleased to say that we have the best directors ,contractors ,secretaries and parent volunteer participation 

With this type of help, we can and will achieve our goals for a very successful rodeo season

And remember :

Our Mission

Florida High School Rodeo

Promote the sport of rodeo and expose its positive

image to the general public;

Preserve the Western Heritage;

Offer a privilege of family bonding;

Offer an opportunity of continuing education &

Maintain the highest regard for the livestock

Until we meet again 

Happy trails 

Paul Albert 

President 

Guidelines for Community Service Hours ~

In order to receive community service hours you must sign the student director sheet. This includes the student director.

High school contestants helping with the Jr. High rodeos will receive 1 community service hour per event worked.

The state finals rodeo and all performances (if any) will be worth 1 community service hour per event worked except for cutting and shooting.

All regular season rodeos will be worth 1 community service hour per event worked except for the following.

Barrels, Poles, Cutting & Shooting

These events will be worth 2 hours.

The hours will be posted after each rodeo under the points/community service hour tab. Please check your hours. If you have a discrepancy, please contact me. However, if your name is NOT on the student director sheet you will have to speak to the adult director of the event to confirm.

It never hurts to ask an officer or a director if anything needs to be done before or after the rodeo to earn extra hours.

Thanks,

Lyn Clair

407-383-7244

Be sure to visit Mike Rastelli's Website for great photos

http://www.mikerastelliphotos.com/gallery/viewer.php

BRIGHTON RODEO AVERAGE WINNERS

ALL ROUND COWBOY - JOBE JOHNS

ALL ROUND COWGIRL - ALDYN ASHTON

BAREBACK - WYATT ORTEGA

GOATS - ALDYN ASHTON

STEER WRESTLING - COLT MATTHEWS

TIE DOWN - JOBE JOHNS

BREAKAWAY - SELENA CLAIR

SADDLE BRONC - NQR

BARRELS - FALLON RATLIFF

TEAM ROPING - BAYLEE PAUL & JAMIE HANEY

POLES - SAVANNAH SENKO

BULLS - ZACK HEIMANN

BOYS CUTTING - AMERY BASS

GIRLS CUTTING - MATTI MOYER

Congratulations to our Cinch Team!!!  

Boys Rodeo Team:  

Bareback – Johnny Balestena

Cutting – Cade Cowart

Saddle Bronc Riding – Cody Martell

Steer Wrestling – Pat Carlton

Bull riding – Lucas Manning

Tie Down Calf Roping – Jamie Haney

Team Roping Heading – Colton Paschal

Team Roping Heeling – Aaron Barber

Girls Rodeo Team:

Queen Contest – Maranda Mathis

Cutting – Matti Moyer

Goat Tying – Abbey Griffen

Breakaway – Baylee Paul

Pole Bending – Shelby Johnson

Barrel Racing – Ashlan Lipe

Shooting Team:

Trap Shooting – Case Erwin

Light Rifle – Kalli Kouba

All members of the Cinch team please see me at Branford to vote for your Cinch Team Captains. I will also need you and a parent to sign your Cinch team application and let me know your shirt size. You can find me at check in or in the stands during the slack and performances. Please make sure you get with me before the weekend is over. Thank you!