WWW.FHSRA.COM
Florida High School Rodeo Association

WELCOME!! 

Florida High School Rodeo 

Welcome to the 2014-2015 season of the Florida High School Rodeo Association. Under the membership tab you will find several items for you to look over and complete in order to be a member of the FHSRA. Completed forms are due back to me by August 23rd, which is three weeks prior to the first rodeo. Our kick off rodeo of the season will be on September 13th and 14th at the Brighton Seminole Reservation in Brighton, Florida. Further details regarding call in and rodeo start times will be posted soon.  

  The 2014-2015 Rodeo Schedule (dates and Venues only) will be posted under the Calendar Tab. This schedule is tentative! A more detailed and final schedule will be posted after the Board of Directors meeting on August 9th.

We do not mail out newsletters, packets, and information. You are responsible for checking the FHSRA website and Facebook page and then printing your forms from the website yourself. ALL important information will always be posted on the bulletin boards at the rodeos, announced at the rodeos, and put on the website and/or Facebook. It is your responsibility to be aware of new information.

We are in the process of updating the website so please be patient with us while we try to get this accomplished. I will be posting lots of new information regarding the rodeos and any changes that are being made. Check back periodically for updates. 

If you have any questions regarding a specific event, please refer those questions to the appropriate event director. Their names and phone numbers will be updated under the directors tab. If you have any further questions please let me know. Be sure and watch the website for updates and any changes that might be made. www.FHSRA.com

Once again I welcome you to Florida High School Rodeo and look forward to a great year!!!

Renee Bass

FHSRA State Secretary

1064 Sheppard Rd

Venus, FL 33960

863-441-0025

basscattle@gmail.com

We are always looking for timers in the birdhouse.  Your help is greatly appreciated.  If you are interested in timing please send a email to rodeomom94@yahoo.com   Please include name, email, phone and the events you would be able to time.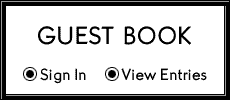 Brighton Stall, Hookup and Tie Out Info

We have 105 stalls and 27 hookups. Stalls are $15 per night. Tie outs $5 per night . Hookups are 30 amp only $25 per night. Please be honest at check in about how many horses you will be tying out. There will be Arena Personnel checking the number of horses that you have tied out. If you are tying out please fill out the form on  so that they will have your total due at check in. Please complete form by September 2, 2014 

Contestants Name

Phone Number

Email

​Sorry there are no more available hookups

Number of Stalls

Number of Tie Outs

Number of Nights