WWW.FHSRA.COM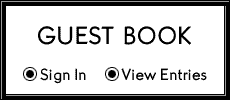 Be sure to visit Mike Rastelli's Website for great photos

http://www.mikerastelliphotos.com/gallery/viewer.php

Our deepest condolences go out to the family of Lara Dewees. Lara was injured in an accident on her horse during a rodeo in Hattiesburg, Mississippi  and went to be with our Lord.

Lara is an alumni of FHSRA, she was also our queen in 2005 - 2006. She had an infectious smile, kindest, most loving heart, beautiful voice and a hand that reached out to help anyone in need. To have known her was to love her.

May God have you wrapped in his arms Lara and everyone close to you.

​YY

After the books are closed for the rodeo and something happens that you need to call out…

You need to call Cheryl at 863-634-7139.