WWW.FHSRA.COM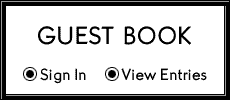 Be sure to visit Mike Rastelli's Website for great photos

http://www.mikerastelliphotos.com/gallery/viewer.php

Prom tickets will be for sale in Belleview for $30.00 and you can also pre –order tickets with Mrs. Lonnie just send a email to yolandagore@semtribe.com and I will have them ready at the next rodeo.

Prom will be held at the Brighton Gym

located next to the Rodeo Arena and Food will be served.

Any other questions please don't hesitate to email

Mrs. Lonnie.